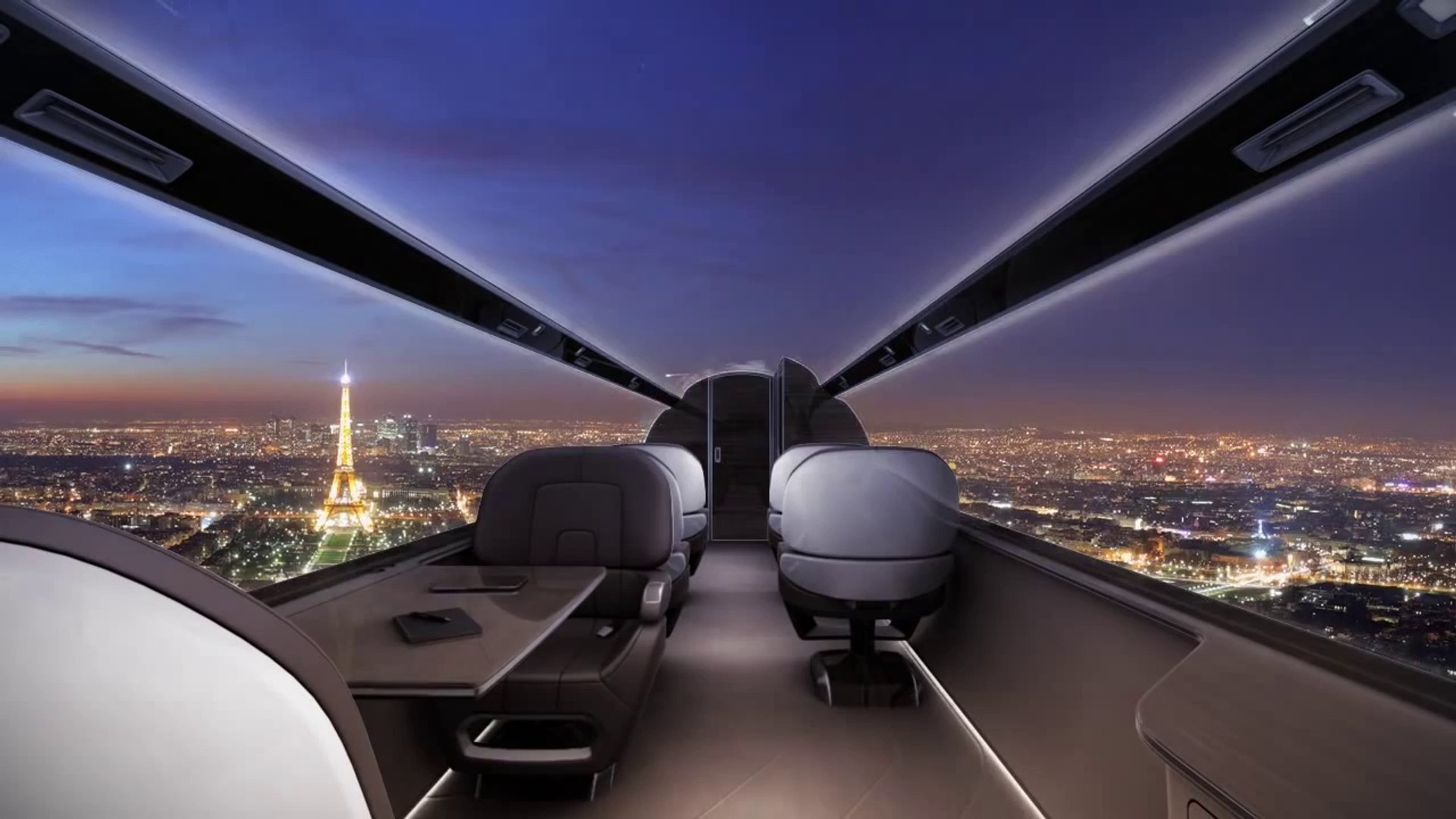 The world's first windowless aircraft, the IXION Windowless Jet.
Technicon Design, based in the United Kingdom, has revolutionized aeronautics by inventing the world's first windowless jet, the IXION Windowless Jet. This ground-breaking design allows the plane's interior to look transparent thanks to flat screens that allow passengers to see everything going on outside the plane at all times while in flight, giving the impression of flying "without windows."
It looks like something out of a futuristic science fiction film, yet it could be very close to becoming a reality, as the designers themselves point out.
Ultra-thin screens will replace the windows, capturing a 360o panoramic image of the environment and projecting it into the interior of the aircraft, adjusting to the perspective and location of the displays installed on the cabin walls and ceiling, producing the sense of flying above the clouds. This technology not only provides breathtaking views, but it also makes the plane lighter, uses less fuel, and emits less CO2 than conventional planes.
The French company Technicon Design created this revolutionary jet, which was unveiled during the annual business jet expo (NBAA) in Las Vegas last year. The project also took up the award for best external design at the 2014 International Yacht & Aviation Awards.
By connecting the passenger with everything that is happening outside, the IXION Windowless Jet is generating an unique flight experience.
That's not all: if the passengers don't like the outer images, the screens lining the inside of the cabin can be programmed to show different realities, even going so far as to broadcast a movie or archival footage of Caribbean beaches or the Grand Canyon.
Article By Gerluxe
Image: designboom